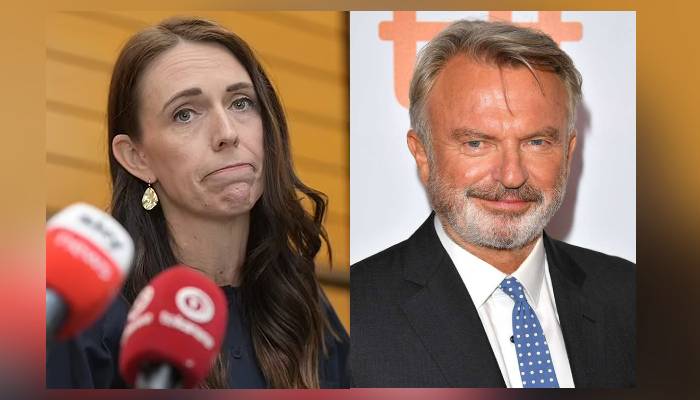 Jurassic Park alum Sam Neill has recently showed support to Jacinda Ardern following her resignation as Prime Minister of New Zealand.

On Thursday, Jacinda stunned everyone when she announced that she's resigning from her job mainly because she "no longer has enough in the tank to do justice to her position".
After the news came out, Sam took to Instagram and posted a photo of Jacinda, stating that he "does not blame her for calling it quits".
In the caption, the Event Horizon actor wrote, "'Prime Minister Jacinda Ardern resigned today. I am not surprised, nor do I blame her."
The Kiwi star continued, "The treatment she has been receiving these last few months, the appalling pile on by the left, the right, the aggrieved, the whiners, the nutbags, the know-it-alls, the misogynists etc. has been both disgraceful and embarrassing."
Calling Jacinda a great leader, Sam said, "I think she was a great leader through the most difficult times. She deserved better."
"And we will get what we deserve – inferior leadership," he remarked.
In the end, Sam added, "I personally will miss her. And thank her. And wish her a far happier future."
The post received mixed reactions from the actor's fans and followers.

One commented, "New Zealand's loss. As Americans can attest, good leaders with integrity are hard to find. I hope her successor is worthy of the job."
However, another user hit back and stated, "Whole lot of non-NZ residents commenting about how much they love her. Sorry but you try living here, it's a day of celebration for kiwis."
It is pertinent to mention that Jacinda's resignation will come into effect on January 22 or on February 7, depending on the process of electing her replacement.