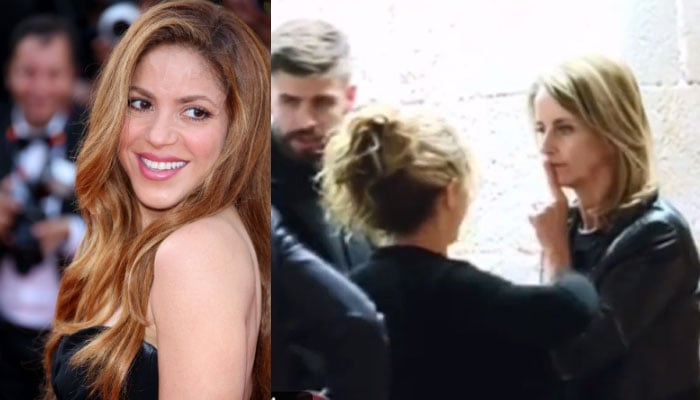 Shakira and Gerard Pique have been in the news ever since they parted their ways after years of dating. Following their break-up, a series of claims surrounding the former lovebirds' life emerged.
Most recently, a resurfaced video has the Waka Waka hitmaker's fans saying that Gerard's mum mistreated her in the past.
An interaction of Shakira with Montserrat Bernabeu has been making rounds on social media in which they both are standing next to Gerard.
At one point, Montserrat was seen squeezing Shakira's cheek following by a hand gesture to ask her to stay quiet.
Although, Shakira's reaction was not caught on camera, the conversation didn't appear as a friendly exchange.
During the conversation, the footballer appeared to be not paying attention to the duo as he was talking to a man standing closer to him.