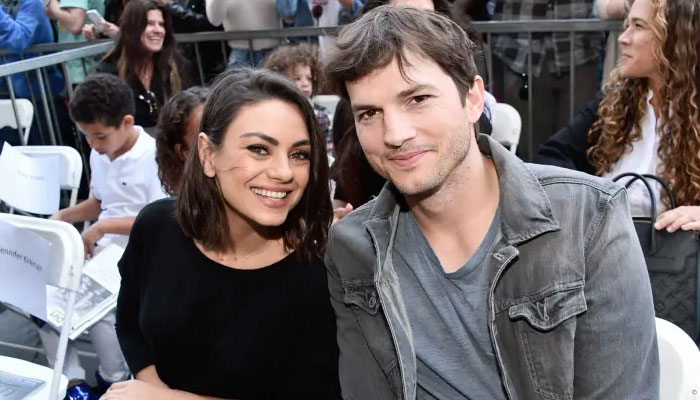 Ashton Kutcher and Mila Kunis reprised their roles as Michael Kelso and Jackie Burkhart in the spinoff series by Netflix, That '90s Show.

The two starred in the original show That '70s Show, which ran for eight seasons from late '90s to early 2000s.
In a new feature with Esquire, Ashton Kutcher discussed his long career, including the hit Fox sitcom.
Kutcher revealed that since they didn't have any romantic connection in the original show, and Kunis was a lot younger, it made things quite awkward for them.
"I mean, when we were there [on That '70s Show], she was 15 years old, I was 20 years old; there was zero romantic connection between the two of us," he said.
"So, to go back and have it be this new shared experience was really wild and nostalgic. There's so many memories that come alive, like when you see the basement again or these characters that were so much a part of our life for such a long time. It was just so nostalgic for us," he added.
Working with Kunis now, the actor said, "Any day I get to go to work with my wife is the best day of the year. I think the crazy thing about that experience is we are in a completely different place in our relationship now than where we were then."
As for the spinoff series, Kutcher has high hopes for the new actors. "I'm excited for these kids that are hopefully going to experience the same ride we got to go on when we were their age."