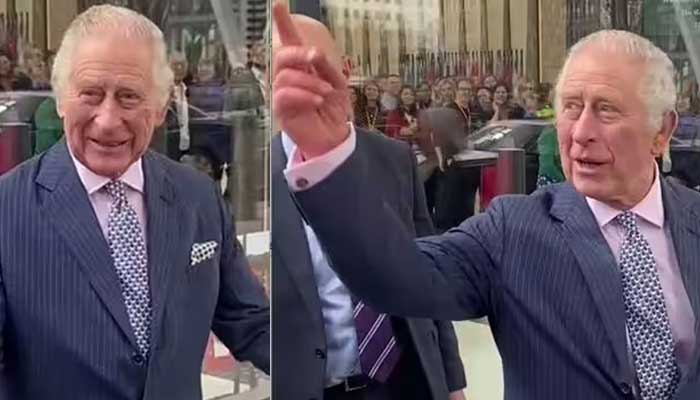 King Charles III, set to be crowned alongside his wife Queen Consort Camilla in May, delighted professionals in Canary Wharf on Thursday.
The 74-year-old monarch arrived at London's financial centre to make an inaugural visit to the new European Bank for Reconstruction and Development (EBRD) London headquarters, where he was met by 300 staff members of the bank.
Prince William and Harry's father cracked a joke with crowd as he appeared baffled that bankers take a lunch break.
Walking over to meet the woman who loudly declared "we love you" upon his arrival, who was in awe that the King went over to say hello.

The King then made his way down the group gathered to watch, making a few jokes as he said hello and shook their hands.
"You all work in all these enormous buildings?" he asked, pointing to the towering office blocks behind.
The new monarch then asked: "Are you all bankers? Keeping it going somehow."
Speaking to another person, he asked: "Are you on your lunch break? They do let you out occasionally then."
Charles was greeted with loud cheers and chants of "we love you" by the crowed gathered outside the building to welcome their King.