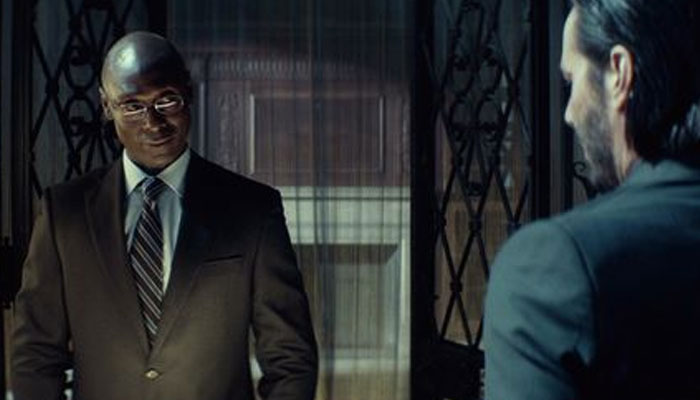 John Wick filmmaker Chad Stahelski recounted the late Lance Reddick was "incredibly excited when he saw it before we had started the press tour."
During a recent IGN special screening, the filmmaker revealed in the Q&A session, "When we first handed Lance the script a few years ago, obviously Charon dies and that's always a little disturbing to see your character perish on paper," Stahelski recalled.
"But Lance almost instantly got - like, he read the whole script - he understood how important that was to the overall movie that starts the whole journey for Winston and how it triggers the friendships and all the dilemmas."
Stahelski said that Reddick was "such a great artist," understanding "the big picture and how important his role is in the movie."
"One of the best things he ever said to me after he saw it was like, 'I'm very proud of what we did. Thank god we made those decisions and we didn't back out,' " he added.
Keanu Reeves also remembered his fellow actor, calling Reddick "a beautiful man, wonderful artist."
"I'm just really honored and grateful to work with him on four films for almost ten years," he said.
Reddick passed away at 60, after a week after to film's release.
John Wick: Chapter 4 gave tribute to Reddick, after the credits and post-credits scene.