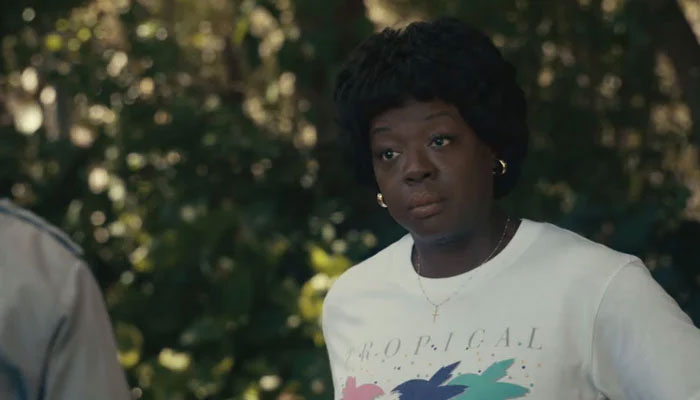 Viola Davis opened up about casting in the Air movie on Michael Jordan's insistence.
During an interview with Entertainment Tonight, the EGOT winner said, "You know, you're flattered at first and then the next second is pressure," Davis added.
"[Pressure] to play the woman who basically is the orchestrator of this great athlete's life, you know?"
Davis further added to grew admiration for Jordan's mother after she get deep into the role.
"Obviously she was so influential and then I'm looking at videos of her and if you've ever seen videos of Deloris Jordan, she's extraordinary, she really is," Davis said. "Because she's one of those, you know, she's one of those people where you're like, 'Where did this talent come from? Where did this vision come from?," she said.
Previously, the film's director Ben Affleck revealed the famed basketballer demanded the Suicide Squad star to play his mother's role in the film.
"There's one line for the mother character in the movie at this point — and I'm thinking, 'Oh my God, he wants me to offer this to Viola Davis. How am I going to offer Viola Davis a movie with one line? That's not going to happen,'" Affleck said.
"But he was like, 'That's my mom.' He was dead serious. 'Viola Davis, that's my mom.' And that was it. Discussion was over. However it happened, it wasn't his problem, but it was going to *** happen. And I was like, 'OK, Mike,' the director added.
Air will hit the theatres on, April 5.