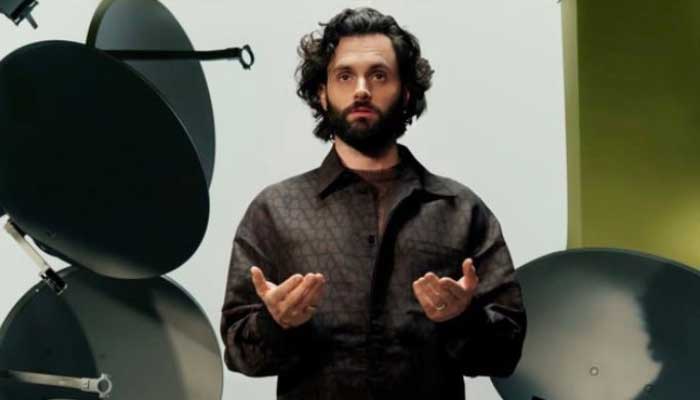 Penn Badgley, who's attracting massive praise for his role as Joe Goldberg in Netflix show "You", has left people guessing with a delightful exchange with a fan about Ramadan.
Badgley amazingly responded to a Twitterati who mistook him for having converted to Islam due to a GQ and Maison Valentino photoshoot, showing the actor in a getup that usually Muslims adopt, particularly, in the month of Ramadan.
The user shared a screenshot of a shoot, and wrote that he thought Badgley had "converted to Islam".

The Gossip Girl star not only noticed the tweet, but also reacted to it in more surprising way, calling it one of his favourite takes, adding: "You're not too far off, I just finished fasting as a Bahá'í for our month of 'Alá. Happy Fasting this Ramadan fam."
Muslims fast every day from dawn to sunset in the month of Ramadan. It is meant to be a time of spiritual discipline of deep contemplation of one's relationship with Almighty. They offered extra prayers, increased charity and generosity, and intense study of the holy Quran.

Badgley's words sparked hilarious reactions from fans, with one responding: "My bro doesn't only care and kill for love, but he prays and fasts too. Legend!"

Another user appeared teasing the actor in accordance with his popular line from the show as he wrote: "Assalamualaikum, you."
Meanwhile, some appeared little confused as the actor talked about The Bahá'í Faith in his response. It is a monotheistic religion, founded in the 19th century by a Persian nobleman Bahá'u'lláh.