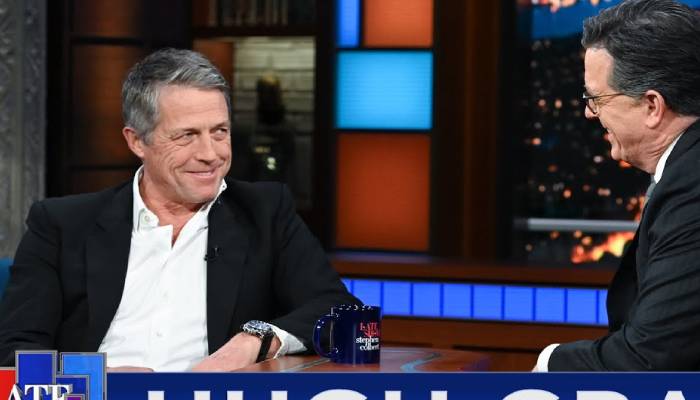 Hugh Grant has recently explained how mobile phones have changed the atmosphere on movie sets on The Late Show with Stephen Colbert.

During the show, Grant expressed his frustration over the use of mobile phones on the movie set, calling it "weird" because "people are not as close as they used to be".
"Films are so weird now. They are weird because you know, in the old days, by the end of the second week, you were all getting drunk in the evening and having dinner and falling in love with each other and all that," said the Dungeons & Dragons: Honor Among Thieves star
The Notting Hill actor continued, "And all that stopped because of telephones. Really everyone goes home and looks at Twitter. It's so sad."
Later Colbert suggested, "So, if there weren't telephones on set, there'd be more affairs going on?"
To this, Grant replied, "Yeah, I think so."
"You know, [Quentin] Tarantino bans telephones from sets and quite right too, and the people there, they do all shag each other – or so I'm told," remarked the 62-year-old.
Earlier this month, Grant went viral for his obnoxious response during an Oscars red carpet interview with model Ashley Graham.
Lately, Drew Barrymore clarified on her show, "You think you're getting this charming movie star, and what you really get is grumpy Hugh. And then you fall in love with grumpy Hugh."