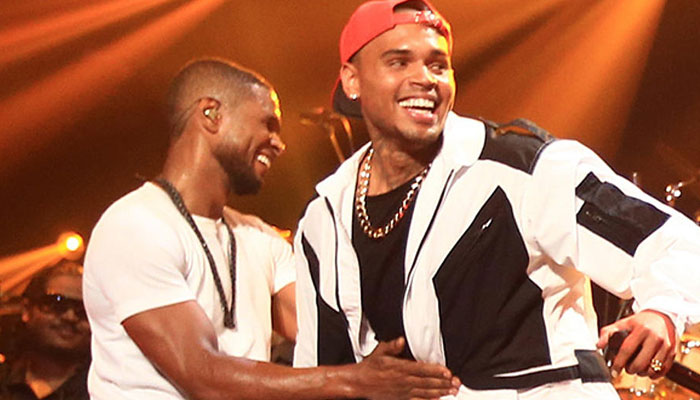 Chris Brown's 34th birthday party in Las Vegas has turned extra wild where the singer allegedly, with his crew, beat Usher at the party.
According to Hollywood Unlocked, the Good Kisser threw a star-studded birthday party for the 34-year-old. 
But things turned ugly when, reportedly intoxicated, Brown tried to mingle with singer Teyana Taylor.
The tipster tattled to the outlet that Usher intervened to clear the air, but the "visibly drunk" birthday boy left the party before turning his guns toward the host by calling him a "coward."
However, the tension was inflamed when the 44-year-old confronted the R&B singer for his attitude on his bus outside the Skate Rock City.
The brawl ensued between the pair leaving Usher with a "bloodied nose," according to an insider.
Interestingly, before the reported fight, the duo was seen in a jolly mood as the Texas native led a 'Happy Birthday' chorus to Brown.
Meanwhile, Twitter was shocked, as many users were astonished by the alleged encounter.

"Until I see the footage of Chris Brown and Usher, I Ain't Believing ****," one user commented.
Another chimed in, "Now why are they saying Chris Brown jumped Usher?!"
Uhhh, Chris Brown really fought Usher at the birthday party Usher threw for him?! Tell me that's not true," a third added.