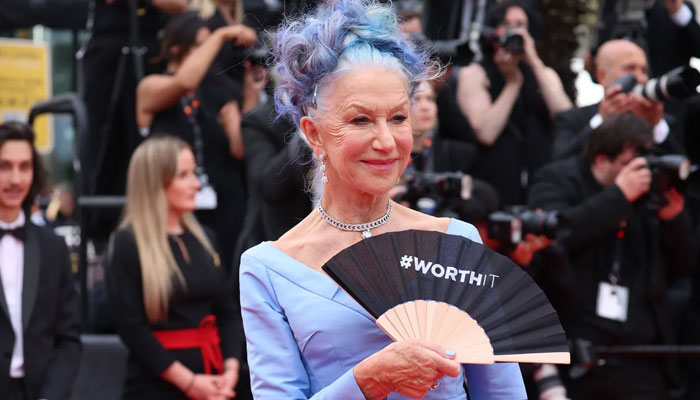 Helen Mirren arrived at the Johnny Depp movie Jeanne du Barry by wearing an enchanting blue dress and matching it with her dyed hair at the Cannes film festival.

However, her folding-fan in hand with 'WorthIt' written on it caught eagle-eyed observers' attention as they believed she was tacitly extending support to Amber Heard. as per The Wrap.
Previously, strong supporters of the Aquaman star used the #AmberIsWorthIt hashtag in her high-profile case against the 59-year-old last June.

However, the veteran actor poured cold water on hot speculations, saying, "No secret message was intended," adding, "I am a L'Oréal ambassador, they are a sponsor of the festival, and quite truthfully, I picked up a fan because I was hot. 'Because You're Worth It' is the official L'Oréal Paris slogan."
In other news, Cannes Film Festival chief Thierry Fremaux defended Depp's entry on "freedom of speech."
The chief argued, "I don't know about the image of Johnny Depp in the U.S. To tell you the truth, in my life, I only have one rule, it's the freedom of thinking, and the freedom of speech and acting within a legal framework," according to Variety.