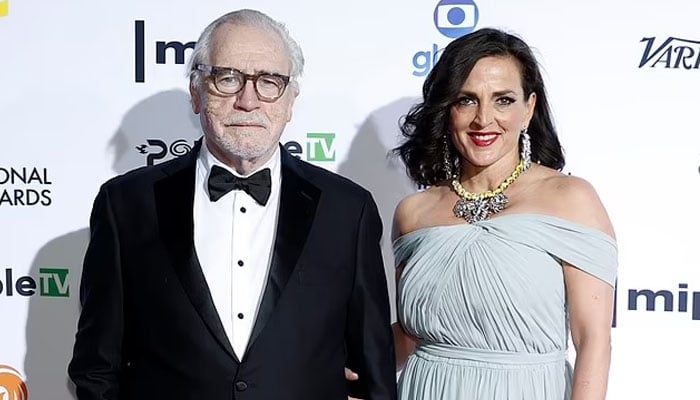 Fans of the super hit show Succession lost it after they found out someone very special made a secret cameo in Sunday's episode. The episode saw the family members of Logan Roy come together to attend his funeral.
Among the many guests was his long list of mistresses who also attended the funeral to pay their respects. Fans quickly noticed that one of the mistresses was Cox's real life spouse Nicole Ansari-Cox.
Fans of the show took to social media to express their excitement over the reveal, with one fan writing: "OMG so Sally-Anne *is* Brian Cox's real wife!" and "The fact they snuck Brian Cox' real-life wife into #Succession as one of his side pieces is brilliant."
Another fan wrote: "I am actually obsessed that they got Nicole Ansari (Brian Cox's wife) to play Sally-Anne."
"Brian Cox's real-life wife playing Sally-Anne had me screaming," wrote another.
The latest episode, the show's penultimate, showed the characters eagerly waiting to see which one of them will receive Roy's enormous fortune.
Previously this year, Cox revealed that he and his wife had actually renewed their vows. "We'd actually been apart for a while — she'd been traveling — and then we sat down and we said, 'Where do we go from here? Do we finish or do we go on?' And we thought, 'Well let's go on and get married.'"