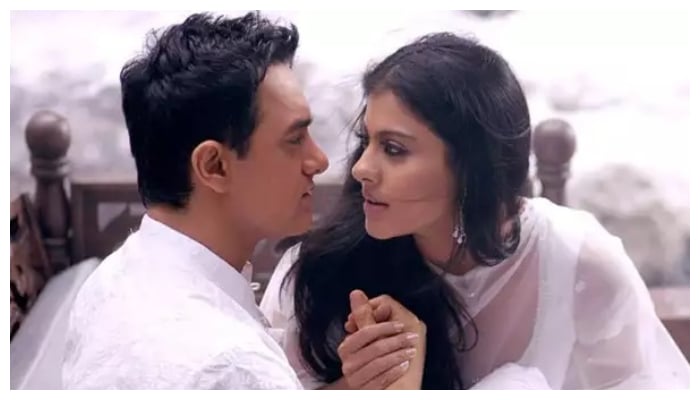 Kajol, who portrayed the role of Zooni, a visually impaired girl in the movie Fanaa, looks back on her memories of shooting on a frozen lake in Poland as the film marks its 17th anniversary.
Kajol recently took to Instagram to remember how during the filming of a song, she donned a chiffon saree, while Aamir Khan, who portrayed Rehan, was dressed in a thick jacket.
The Dilwale actress wrote, "Poland was -27 degrees centigrade on the first day of the shoot and I was wearing a thin chiffon salwar kameez on a frozen lake with the wind chill factor aside… #AamirKhan on the other hand had bought himself a nice thick jacket from the local market just for the shoot."
Fanaa, which was released in 2006, was directed by Kunal Kohli and produced by Yash Raj Films. The film was a romantic drama that revolved around the love story of Zooni and Rehan. The movie was shot in various locations, including Malaysia, Kashmir, and Poland.
Kajol further added that the shoot was challenging, but it was worth it. She said, "So his face did not have the natural pain that was there on my frozen face!! And the cherry on top of the whole scenario was that the whole song was scrapped and RESHOT when we got back to Mumbai!! #17YearsOfFanaa."
Kajol was praised for her performance in the film and was nominated for several awards, and won the Filmfare Award for Best Actress in 2007.