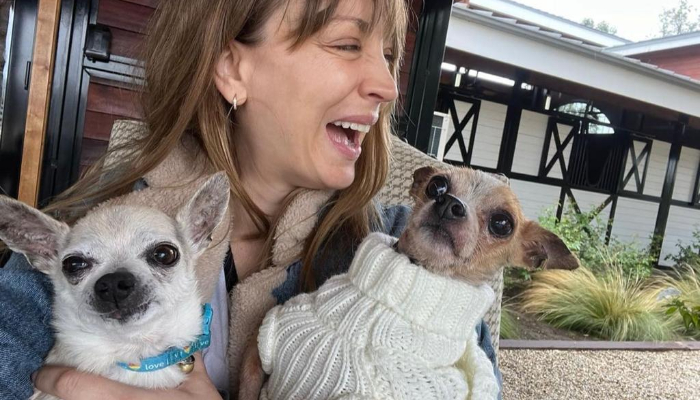 Kaley Cuoco, best known for her role in the popular TV series The Big Bang Theory, is mourning the loss of her beloved chihuahua, Dump Truck.
The actress took to Instagram to share the sad news with her followers, revealing that the dog had recently passed away. She penned a heartfelt tribute to her late fur baby.
"'A dog is the only thing on earth, that loves you more than he loves himself' My sweetest Dump Truck, saying goodbye to you has deeply pierced my soul. You were with me during some of the hardest moments I've had in my life."
The actress, 37, continued her heartfelt note for the canine, "You brought endless joy to everyone that met you, and kissed my nose when I needed it most. You were as special as it gets and I'm so grateful we found each-other."
Cuoco's tribute to Dump Truck was accompanied by a series of family photos, including shots of the dog snuggled up in a blanket, posing with Cuoco, and even going for a ride in a stroller.
The actress also took a moment to remember her late dog Norman, who passed away earlier this year, saying that she missed him every day, "Please tell Norman I miss him every day and will cherish you both forever."