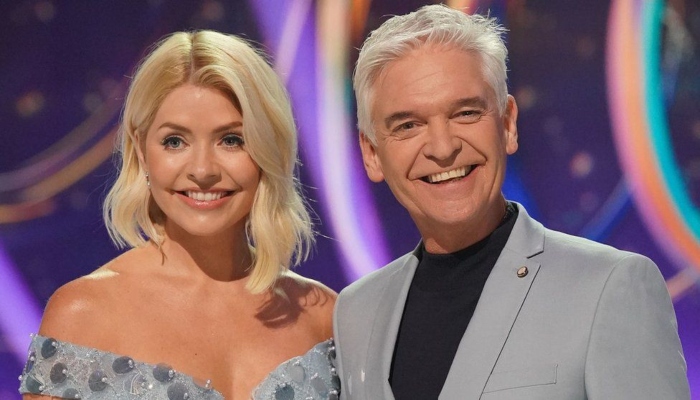 Holly Willoughby is ready to face the difficult situation as she reportedly preparing an 'honest and personal statement' to address the Phillip Schofield scandal when she returns to This Morning on Monday.
Holly has been on holiday in Portugal this week following Phillip's admission that he had lied about an affair with a younger colleague.
She has not appeared on This Morning for the last two weeks but is set to return to the show after her former co-host's departure.
Holly wants to address the scandal and explain to viewers how tough things have been for those working on the show over the last few weeks, a source told The Sun.
The source said: 'She will be honest and open, mentioning him by name. She's not shying away from the tricky subject as she wants to show up for the viewers and loyal fans.
'She has thought about what she will say and written it in advance, taking her time to get the words right. It's not something she's being forced to do.
'It won't be an easy moment for her, and she knows she could get emotional, but she thinks it's the right thing to do and wants to speak about it in an honest way.'
She will then present the rest of the show largely as normal, including an interview with Queen singer Adam Lambert, it has been reported.
The BBC is said to be interested in signing Holly for a number of new shows and an executive has contacted her in recent days, The Mirror reported.
The corporation is said to have discussed which high-profile programmes she could present if she makes the move from ITV.
A source said: 'The bosses have had conversations this week about what they could offer her going forward.