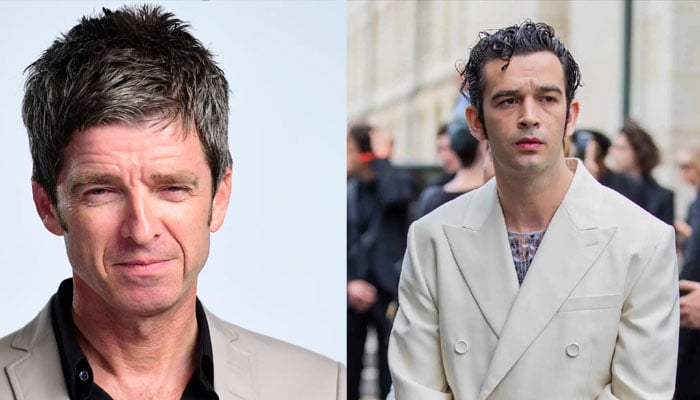 Former Oasis frontman Noel Gallagher, known for his ongoing feud with his brother, has directed his mockery towards another target, namely The 1975.
During interviews promoting his new album "Council Skies," Gallagher was asked about Matty Healy's comment suggesting that Oasis should grow up and reunite.
In response, Gallagher referred to Healy as "that fuk**ing slack-jawed f**kwit" and criticized his band, stating they should break up.
In a recent conversation with NME after the release of "Council Skies," Gallagher reiterated his disdain for The 1975. He claimed that Oasis had inspired many people to start bands, but expressed disappointment that guitar music has become marginalized.
"Oasis' influence, I think, was for people to fucking start a band in the first place," Gallagher said. "I do meet loads of guys who say that and that's great. There are a lot of them around, it's just a pity guitar music has become marginalized. You've either got to be rock, or that fucking [The] 1975. At the BRITs, The 1975 won Best Rock or some f***ing shit."
Gallagher recalled that while watching the ceremony with his teenage sons, they all agreed that it was "f**king shit" and not representative of rock music. He questioned the classification of The 1975 as a rock band and called for a redefinition of the term.
Surprisingly, Liam Gallagher, known for his outspoken nature, responded more calmly to Healy's remarks when prompted by a Twitter user.
"Matty Healy says you're just wasting your time and you should stop being like children… what do you think?" Liam simply responded that it's their time to waste.