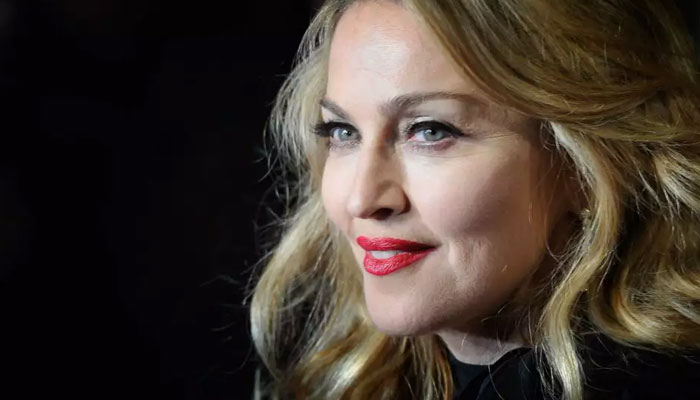 Madonna rang in her 65th birthday with style as she shared a glimpse of her celebrations in Lisbon, Portugal, after miraculously surviving a deadly bacterial infection.
The popstar took to Instagram to update fans about her life and how she marked her birthday with her kids in a video montage, set to a remix version of her song Vogue.
"It's great to be Alive………… .. and Amazing to Be able to put on my dancing shoes and Celebrate my Birthday! Im So Grateful," she penned beside the video.
Madonna added, "Thank you Lisbon and to all who made it possible!"
The reel featured the Queen of Pop, her kids and loved ones having the time of their lives as they relaxed on a boat, danced to their heart's desire, and enjoyed live music.

In another clip, the Material Girl hitmaker, who could be seen donning different gowns and jewelry throughout the video, said, "I'm gonna wreck the place with my jewels."
Another clip showed her chanting, "Be in my background, live in my background, stay in my background."
The video, featuring her six children, Lourdes Leon, Rocco, David, Mercy, and twins Stella and Estere, also gave a glimpse of her speech, in which she said, "It's great to be alive."
This comes after it was reported that Madonna was "brought back from the dead" by a shot of NARCAN after she collapsed post suffering from a deadly bacterial infection.