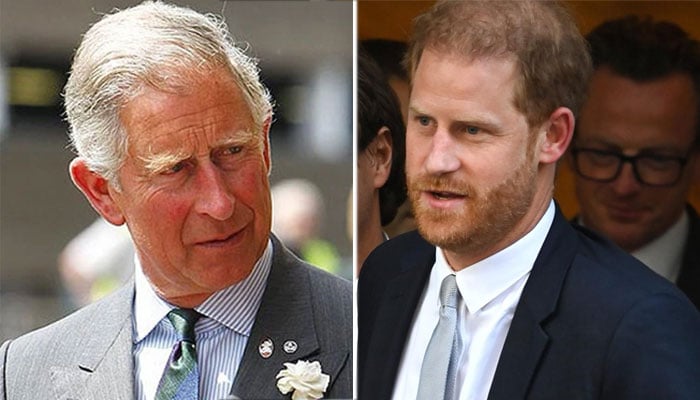 Prince Harry has just been accused of painting a grim picture of King Charles, and the 'snakepit of egos' he allegedly houses in Buckingham Palace.
For those unversed, these allegations have come in response to the duke's past promise to 'balance' responsibilities in the US and UK, ahead of Megxit.
Royal commentator Daniela Elser broke all of this down in her piece for News.com.au.
In it she said, "It's coming up on a year since the Duchess of Sussex last stepped foot in the United Kingdom, a 12 months in which she and Harry put out a six-part TV series that accused Prince William of leaving Harry 'terrified' after he 'screamed and shouted' at his younger brother, of the royal family suffering from 'a huge level of unconscious bias', and that Buckingham Palace conducted 'a real kind of war against Meghan.'"
"Which brings us to another truly head-scratching, bewildering detail on the reworked royal website."
Because both the Sussexes' pages feature lines taken from their farewell message before Megxit, and it talks of a commitment to 'continue working part-time' for the Royal Family.
But Ms Elser believes, "Anyone who can count to a first class level can work out that they are not 'balancing' their time between California and the grey skies of Blighty, with them having only spent approximately a month in total back in Britain in the last 35 months or thereabouts."
She also said, "The biggest puzzler of all is the idea that the duke and duchess might in any way be 'continuing to honour their duty to the Monarch.'"
"In what screwy universe does going on the telly to cast royal life as a living hell of sorts, the Palace as something of a snakepit of egos and the King as a bit of a useless father who failed to help his son and daughter-in-law translate to 'honouring their duty to the Monarch?'" she later asked before concluding the chat.