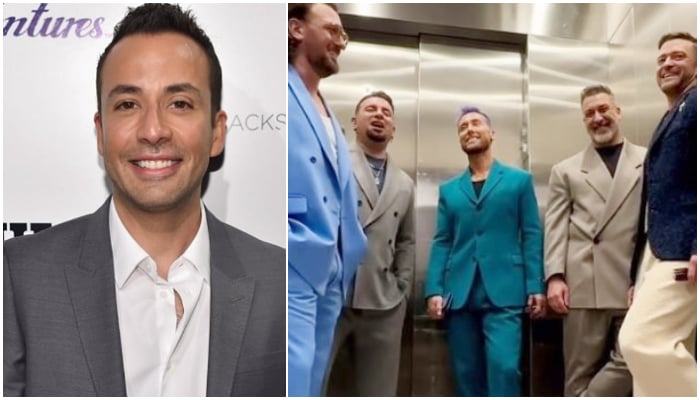 Howie Dorough expressed his enthusiasm for the idea of the Backstreet Boys touring with *NSYNC, dispelling any notions of rivalry between the two groups.
During an encounter at LAX, Howie indicated that he and the rest of the Backstreet Boys would be open to co-headlining with *NSYNC if that's something the latter group is interested in.
Contrary to assumptions, Howie emphasized that many members of the two groups are actually good friends and have possibly discussed this idea over the years. With *NSYNC recently releasing a new song for Justin Timberlake's latest Trolls movie, the interest in a reunion tour has grown substantially.
Howie suggests that the members of *NSYNC deserve their own spotlight first, given the current wave of excitement surrounding them. While there's no guarantee of a tour, he acknowledges that there's significant interest in seeing the Bye Bye Bye group back in action.
The prospect of an NSYNC reunion has been a prominent topic in recent headlines. The group, a beloved boy band that achieved worldwide fame in the late 1990s and early 2000s, has stirred excitement with the possibility of reuniting.
Since their hiatus in 2002, the five-member boy band has only come together sporadically, with their most recent reunion taking place at the 2023 VMAs. Naturally, their appearance at the 2023 VMAs has rekindled hopes among fans for a full-fledged NSYNC comeback.