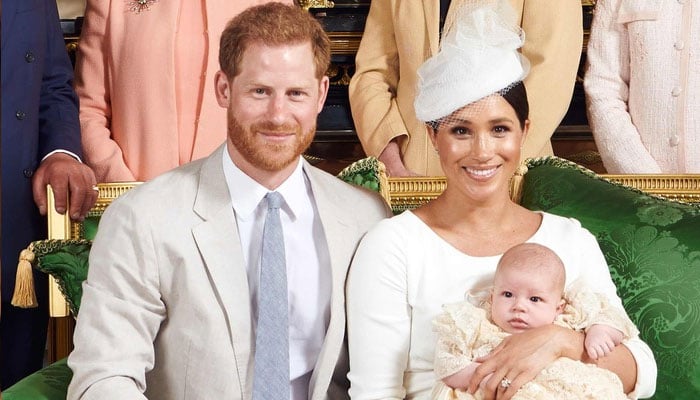 Prince Harry and Meghan Markle have deprived their kids of having a family and extended relationships by publically attacking their respective families.
The Duke and Duchess of Sussex were called out for having no relationship with the Royal family or with Meghan's dad, Thomas Markle, by Sharon Osbourne.
In a chat with Piers Morgan on Sky News Australia, the TalkTV presenter said it is "terribly sad" while discussing the family matters of the Sussexes.
"They're fine but their children don't have any family," Osbourne said of the couple's kids, Prince Archie and Princess Lilibet. "No grandparents, no aunts, no uncles, no cousins – there's nothing."
"Their babies have their mum and dad – they know nothing of their heritage," she added.
This comes after Thomas Markle bashed Meghan Markle and Prince Harry for not letting him meet his grandkids while speaking on Good Morning Britain.
"I still haven't seen my grandkids," he said, "and that's what this is about. I want to see my grandkids, and I think the king would like to see his grandkids as well."
"Put the past behind us, let me see my grandkids," he pleaded. "In the state of California, I can actually sue to see them, but I don't want to do that."