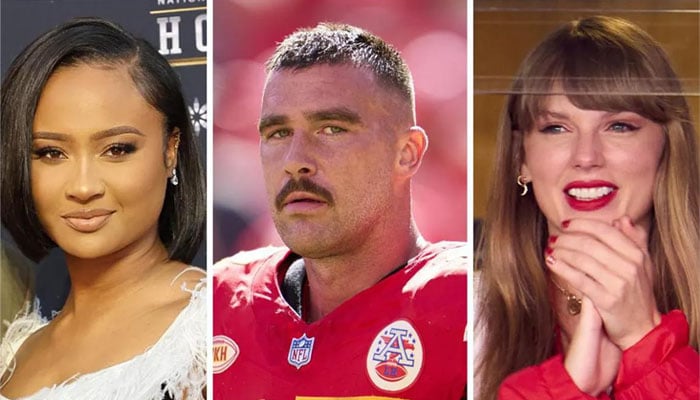 Maya Benberry, ex-girlfriend of Kansas City Chiefs' tight end Travis Kelce, recently "liked" a comment on Instagram that threw shade at pop sensation Taylor Swift amid her new romance with the NFL star.
Benberry's most recent Instagram post has ignited a flurry of comments, largely due to Travis Kelce's new relationship.
Among the comments, one particularly candid remark stood out: "On everything you are (fire emojis) and Travis gotta hold the L (laugh emoji) he out side [sic] in public with a FRAIL GAIL Taylor Swift who beside her fame is 5."
Benberry took notice of this comment and gave it a "like," refraining from directly responding to the rather shady statement.
The connection between Kelce and Benberry dates back to their brief relationship following her victory on Kelce's E! reality show, Catching Kelce, in 2016.
The show featured Benberry competing against 49 other women, one from each state, to win Kelce's affection. However, the specifics surrounding their breakup remain shrouded in mystery.
After his split from the model, the two-time Super Bowl champion embarked on a five-year relationship with Kayla Nicole before parting ways about a year prior to his romance with Swift.