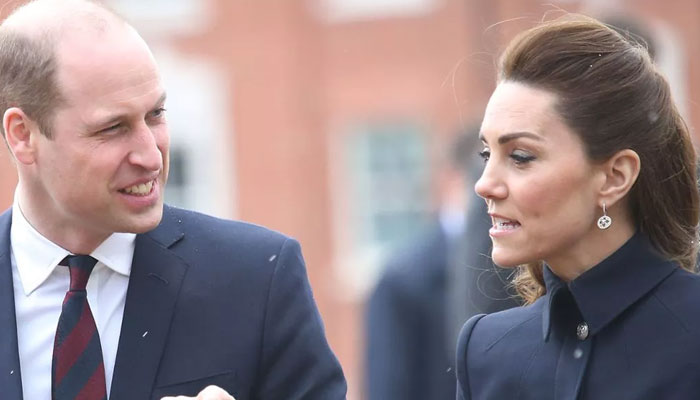 Kate Middleton has allegedly decided to draw her own line in the sand and will no longer be "waiting with some large homemade sign at the airport arrivals gates."
Royal commentator Daniela Elser weighed in on these claims, that have come as a response to accusations presented by Jennie Bond, a body language expert.
For those unversed, Ms Bond recently had a chat with OK magazine about Kate Middleton's reluctance towards helping Prince Harry.
In her interview, Ms Bond even went as far as to say, the relationship "cannot be fixed" anymore.
In response to that Ms Elser chimed into the converastion, via her piece for News.com.au.
In this piece she wrote, "No one will be waiting with some large homemade sign at the airport arrivals gates in London or Los Angeles with 'mea culpa' done in glitter pen anytime soon."
"This new line in the sand comes after a good two years of Kate seemingly trying to mend things."
Since April of 2021, when Prince Philip passed, Kate Middleton was the only royal to openly chat up Prince Harry, who had flown in for the funeral processions.
According to Ms Elser, at that time, "Kate, of course, came to the rescue and was the first member of la famille Windsor to actually speak to him after the service, in full court view of the press."
"After several moments of what one would have to assume was the politest of polite chitchat, William then joined them and Kate tactfully peeled off, leaving the brothers.
"It was the sort of diplomatically adroit manoeuvre such that the princess should be giving classes at the UN."
Kate Middleton's Anger Towards Prince Harry:
This is not the first time, rumors of Kate Middleton's anger towards Prince Harry has been brought to light. 
Previously, according to author and biographer Tom Quinn, it was revealed that there is a lot more anger currently brewing towards Prince Harry. 
The writer made these revelations in his book the Quilded Youth and was quoted saying, "I interviewed people that worked for Harry and Meghan when they were in England. I also interviewed people that worked for Kate and William. They say that privately there's a lot more anger than there is publicly."