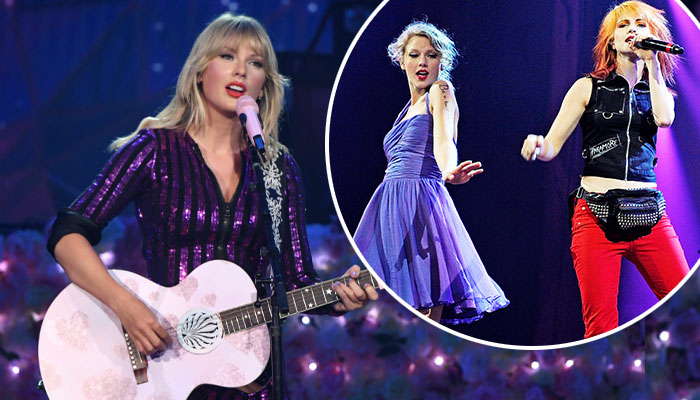 Taylor Swift is excited to have Paramore to open her much-anticipated Eras Tour at its March kickoff show in Arizona.

Williams sat down for an interview with Billboard where she talked about Swift and how much she is in awe of her talent. She shared that opening for Swift now "is really huge. It's a big deal that we even got thought of, you know? So I'm stoked. We can't wait."
Swift also commented on what the moment meant to her in the Billboard cover story, describing it as "such an honour."
"Having Paramore join me on tour is such an honour," Swift said.
"We came up alongside each other as Nashville teenagers writing our own music, so it feels insanely special to kick off the tour together nearly two decades later," added the Anti-Hero hitmaker. 
"I just remember being constantly floored and inspired by their writing, originality and artistic integrity. Hayley is such a riveting performer because she's so multifaceted — bold and playful and ferocious and completely in command. It's a dream come true to join forces like this."
During the interview, the Let it Rain crooner shared that Swift aspired to be like Carole King, who is one of the most successful and admired female songwriter in the history of pop music.
"When we were 19, [Swift] told me — she was a country singer at that point — that she wanted to be like Carole King," Williams recalled. 
"And I was like, 'Whoa, that's a crazy thing to say,' you know? Because we were kids. And I'll be damned, this woman, she's crossing genres and bleeding over into other aspects of pop culture, and she's helping to shape it at the very least."
Swift's admiration for the iconic singer-songwriter is well documented: In 2021, she kicked off the Rock and Roll Hall of Fame Induction ceremony with a rendition of the classic Will You Still Love Me Tomorrow? in tribute to King, who was part of the inductee class, according to People Magazine.