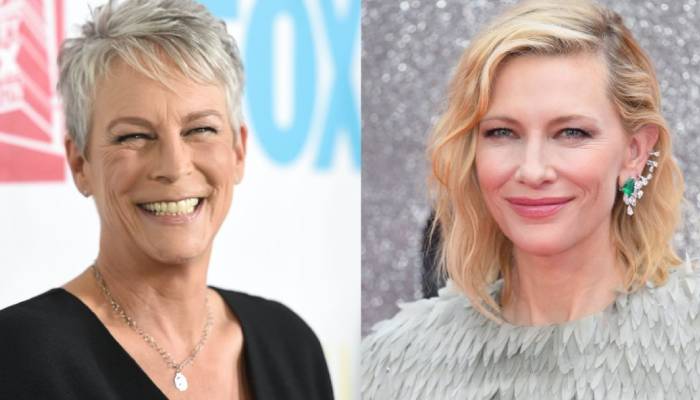 Jamie Lee Curtis has recently addressed her celebration with fellow nominee Cate Blanchett following Oscar nomination.

While speaking to PEOPLE, Curtis shared about her celebration on the set of her upcoming movie Borderlands with Blanchett as she appeared at the AARP 21st Annual Movies for Grownups Awards in Beverly Hills.
"It was a shocking morning. Unexpected and delightful," recalled the Freaky Friday actress.
Discussing about Academy Award nomination, Curtis continued, "I went to work on the re-shoots for Borderlands with Cate Blanchett, and she had been nominated that morning, as [had] our sound designer."
"So, we had a cake, and it was celebratory, but then we worked," remarked Curtis.
Curtis also opened up about her happiness at being nominated for the first time in over 40-year career.
"It is the thrill of my life, professionally. It is, because it never was something I thought would ever happen," said the 64-year-old.
Last week, Curtis was nominated for the first time in the supporting actress category for movie Everything Everywhere All At Once.
Meanwhile, Blanchett was nominated for Best Actress for her role in Tár, which also won her a Golden Globe this year.