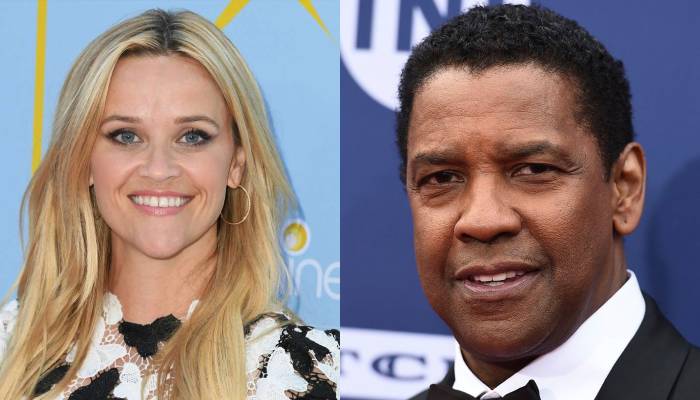 Reese Witherspoon recently recalled parking Denzel Washington's Porsche as part of her school internship.

During the latest episode of Jimmy Kimmel Live Show on Thursday, Reese, who's currently promoting her upcoming movie Your Place Or Mine, responded to a question about any Hollywood jobs she ever did behind the scenes.
To this, the Legally Blonde actress replied, "Yeah. Actually, I was an intern on a movie that Denzel Washington starred in called Devil In A Blue Dress."
Reese mentioned that her school had a "two-week internship opportunity in January" so she told the host, "I was like, 'Oh, I'll get a job'. I wanted to learn the other sides of the business. Not just doing the acting part. So, I was in pre-production. And I had to answer the phone; Devil in a Blue Dress."
"And then whenever Denzel came in, I had to park his Porsche," disclosed the 46-year-old.
However, she quipped, "It's not a good idea for a 17-year-old kid especially with a brand new drivers' license."
The actress added, "'I stripped all the gears, terrible."
A few years ago, Reese met Denzel at a wedding where he said, "I've heard you tell this story about how you used to park my Porsche. And I was like, 'Yes, I did'. And he was like, 'But, did you know that your costumes on Water For Elephants, who took them in and out of your trailer?' And I was like, 'No, I have no idea'. And he's like, 'My daughter'.
Reese remarked, "That was amazing. Like this full circle."