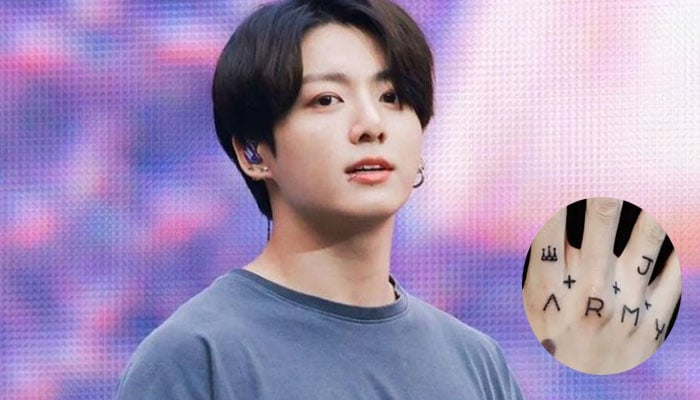 BTS'Jungkook has replied to the netizens who told him to remove his tattoos, Allkpop reported.
The 25-year-old singer said that "Removing them is painful. I don't like pain. Removing them hurts, and I heard it takes a while."

He further said that "I understand why some people want to get them removed but...really? Because, it's something that I've wanted. That's why they remain."
"If I remove them, that means I am denying my past self. That past self was also me. So, I don't think removing them is the right thing (for me)," Jungkook continued.
Recently, BTS youngest member surprised ARMY with his live session through Weverse and explained the meaning of his tattoos.