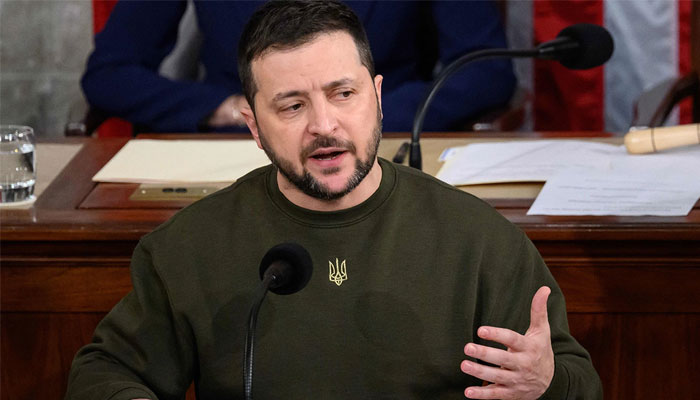 The Academy Awards organisers and executives have reportedly declined Ukrainian President Volodymyr Zelensky's request to speak at the 2023 Oscars ceremony.
As per the Variety reported on Thursday, the comedian-turned-politician, 45, was reportedly eyeing a virtual guest appearance at this Sunday's 95th Academy Awards ceremony but was turned down.
The 2023 Oscar awards are scheduled to take place on Sunday March 12.
According to sources, WME agent Mike Simpson allegedly "appealed to the Academy" to included Zelensky's address in the much-anticipated telecast, but was rejected.
The report also noted that this is the second year in a row that the Ukrainian president had made an unsuccessful request to speak at the Oscars.
Since Russia's initial invasion of Ukraine last February, Zelensky has given high-profile addresses at awards ceremonies including the 2022 Grammy Awards and the Golden Globes in January.
Most recently, Zelensky addressed the attendees of the Berlin Film Festival, where Sean Penn's film about his leadership during the war, Superpower, was first screened.
Meanwhile, in September 2022, Zelenskyy's team reached out to the Toronto Film Festival about the leader appearing via satellite, but they were denied.
A TIFF spokesperson said at the time that the festival "does not comment on discussions with dignitaries, government officials or international embassies."