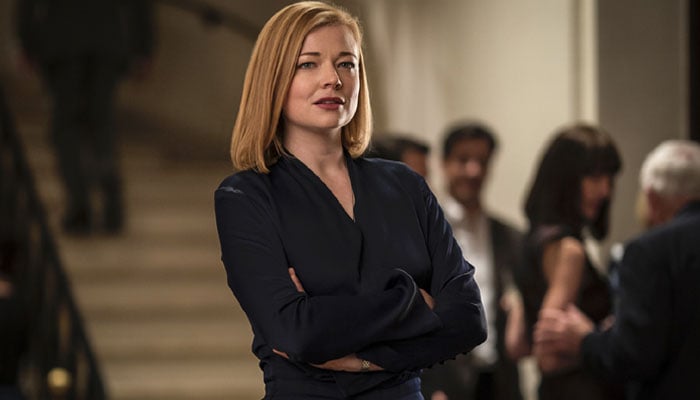 Succession star Sarah Snook has opened up about wrapping up shoot on the critically-acclaimed show's final season.
"We shot a scene that chronologically wasn't the last scene of the episode, but was a scene that had a lot more playfulness and joy and silliness, kind of a sibling-ish play, and that was really fun to do as a last scene," she told EW.
"I don't know if it will make the show! Because it's pretty eccentric in some ways. But it was good to do as the last scene. Yeah. It was really meaningful, and everyone was crying, and clapping, and having all sorts of emotions and feelings, and it was all very sad. And happy as well," the actor added.
The series star Jeremy Strong also weighed in on the fourth and final season of HBO's most critically-acclaimed show.
"At the end of season 3, we left Kendall on the ground in this dirt parking lot in Italy, in a moment of terrible personal reckoning and devastation," Strong told EW.
The method actor continued, "We come back to the story not long after, but there's been time for him to put himself together again. We find him in LA, popping sunflower seeds in his mouth, and driving like a Porsche Taycan, and feeling pretty good. Kendall has always been on a pretty individual, and individualistic, path in terms of his pursuit of the crown, per se. I think now he needs his brother and sister [Kieran Culkin's Roman and Sarah Snook's Shiv], he needs to lean on them. They've joined forces to start this endeavor called the Hundred. It's given him a new purpose. He needs something, he says to them, you know, he refers to his drug use, he needs something to fill that hole in him that demands to be filled by something."
Succession season 4 will come on March 26, on HBO and HBO Max.