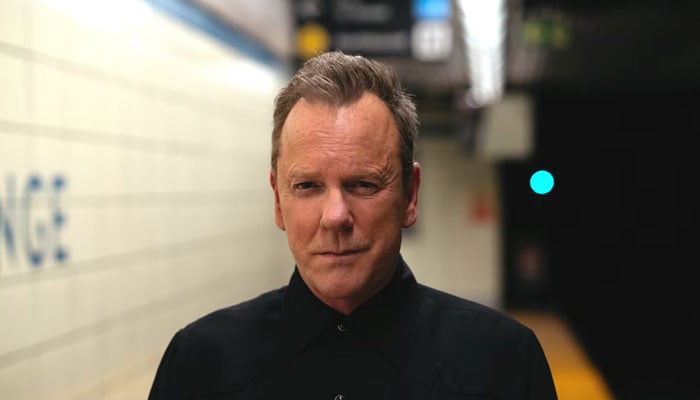 24 star Kiefer Sutherland says he will not go quietly at all, when prompted to talk about ageing and death.
Sutherland is currently playing a private espionage agent John Weir in Paramount+ series Rabbit Hole. The series premiered on March 26, 2023 and is set to run for eight episodes.
The 56-year-old actor spoke about ageing to RadioTimes during an interview, admitting that it's difficult.
"There's nothing that says you have to go quietly into that good night, right?" he demands. "Because I'm not going to go quietly at all."
"It's harder to be on the other end of it," he admits.
"For 10 years on 24 I learned how to attack. Now, everything's in reverse, I have to defend. The guy I'm fighting is 30 years younger than me and you can see the excitement in his eyes. I'm thinking, 'I'd better watch myself, because he might make a mistake and smack me in the mouth.' But I still love it and you either get into it, or it's just miserable for you. So I'm going to keep trying."
British-Canadian actor Sutherland is best known as Jack Bauer in the Fox drama series 24, for which he won an Emmy Award, a Golden Globe Award, two Screen Actors Guild Awards, and two Satellite Awards.