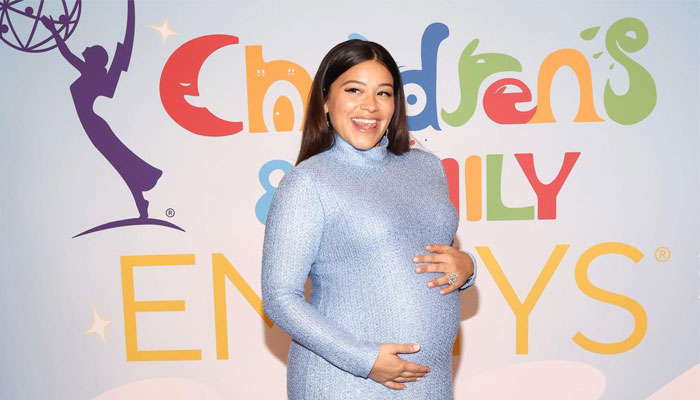 Gina Rodriguez has recently talked about the effects of childbirth she had on her body as well as recovery process.

Speaking with Insider, the Awake actress, who gave birth to her first child, Charlie Ray, in March, said, "I'm still gaining my strength."
Sharing details, Gina revealed that she was "pushing through the pain of contractions without an epidural" while her "leg was going to fall off".
"It was really surreal. I had no mind-body connection," continued the 38-year-old while talking about her labour experience.
Gina disclosed that her leg is healing on its own without "medical interventions".
"I am doing stretching and going to gym classes to help her body but giving myself grace during the process," stated the Someone Great actress.
Gina mentioned, "I am slowly building up my strength and loving my body for what it did, and that's helped."
The actress, who also partnered with Orangetheory Fitness, pointed out that there's pressure on mothers to get old back after childbirth. But it's not one of her fitness goals.
"I don't need my body to look the way it did. My body is new and it's strong and it's different," noted Gina.
The actress added, "It's life-giving and you have to have constant conversations with yourself so that you don't go to negative spaces."