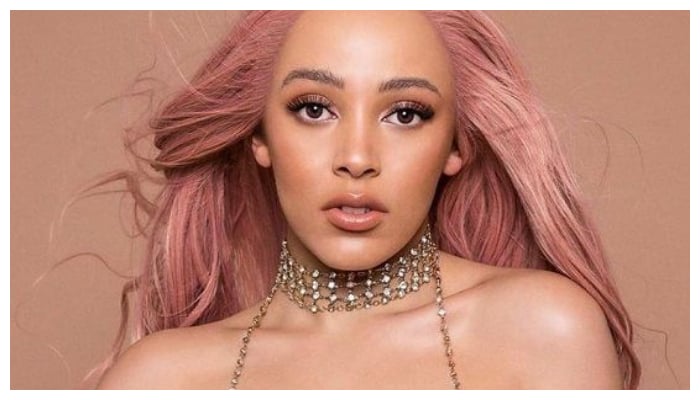 American rapper and singer Doja Cat announced on Twitter that she has adopted the stage name "Emcee Flapchunks the Third", leaving her fans both amused and puzzled.
The You Right singer took to Twitter earlier today and shared that she has changed her stage name, "My stage name is no longer Doja Cat," she said, "It's Emcee Flapchunks the 3rd, and you'll address me as such."
Fans were amused by Doja's announcement and tried to match her energy with hilarious comments.
One fan wrote, "I hope [you] have a bad day 'cause I have to change all my passwords from dojacathater to emceeflapchunkshater now."
Another jokingly inquired, "Pls point me to Emcee Flapchunks the 1st and 2nd."
Meanwhile, some fans were not impressed and demanded the singer release a new album. Doja's fans are eagerly waiting for her next album called Hellmouth, which is set to release in a few days.
The Woman vocalist has recently remarked that her previous two albums were just cash grabs, "planet her and hot pink were cash-grabs and yall fell for it. now I can go disappear somewhere and touch grass with my loved ones on an island while yall weep for mediocre pop,"
It is to be seen if the 27-year-old has actually changed her stage name to "Emcee Flapchunks the Third" or is just messing with her fans.