Bella Hadid has urged people to stop traveling to Maui after the death toll from Hawaii´s wildfires rose to 99.
Using her Instagram stories, the supermodel shared a message that read, "Stop traveling to Maui. This is not the time to continue on with your vacation. Go HOME. People have lost EVERYTHING. Maui needs access to as many resources as possible and can't afford to have tourism take priority over this tragedy."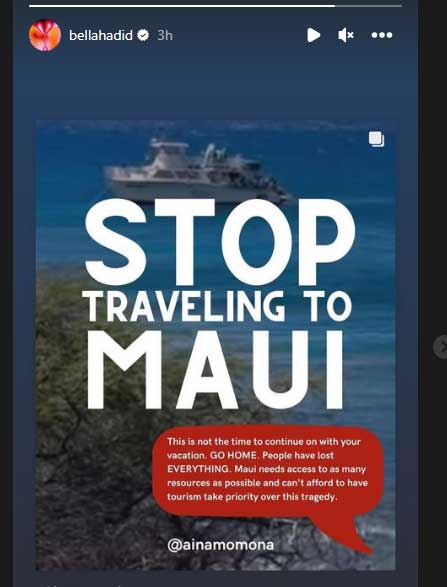 Last week´s inferno on the island of Maui is already the deadliest US wildfire in a century, with only a quarter of the ruins of the devastated town of Lahaina searched for victims so far.

The death toll in Hawaii´s wildfires rose to 99 and could double over the next 10 days, the state´s governor said Monday, as emergency personnel painstakingly scoured the incinerated landscape for more human remains.