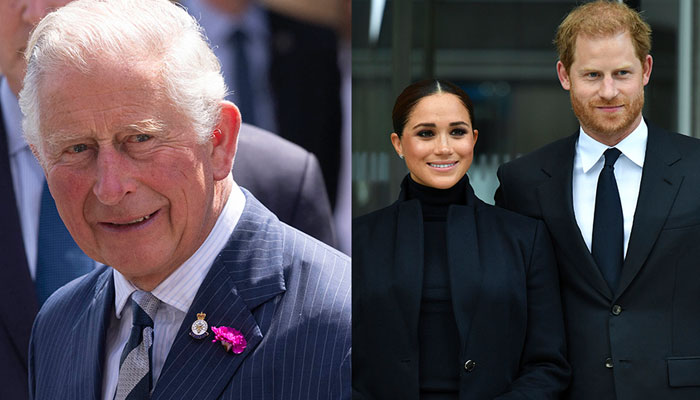 King Charles is utterly disappointed with Meghan Markle and Prince Harry for leaking their private phone call.
The monarch, who seemingly wants to keep his life private, is upset that Prince Harry spilled the beans on his birthday phone call.
Royal commentator Rafe Heydel-Mankoo tells GB News: "We know that the King was actually quite disappointed that the private phone call he had with Harry on the King's 75th birthday was yet again leaked to the press.
"He's trying very much to have the focus on his public life and whilst, of course, as a loving father he's very happy to have a conversation with his estranged son, he wasn't the one who was leaking this to them to the press."
Mr Heydel-Mankoo continued: "You can only imagine what the Prince and Princess of Wales will be thinking about the prospect of having Christmas with Harry and Meghan, having their private conversations pop up in the future Netflix special or in a sequel to Harry's tacky memoir.
He then added: "How far we've come in all of this. Remember Harry's arrogant demand that the Royal Family apologise and acknowledge their guilt for their treatment. Now we have seen the opposite of it all."
"Pride comes before a fall. The King's actually stood his ground throughout all of this quite wisely and in the end now it's Prince Harry who has made a humiliating climbdown," he highlighted.