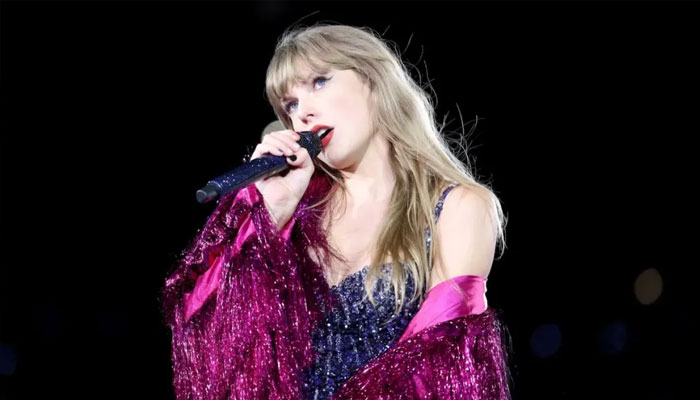 A viral video has just begun circulating online, and it features singer-songwriter Taylor Swift struggling to breathe.
A video of the entire situation was taken by a fellow attendee and swiftie.
For those unversed the entire event took place in Rio de Janeiro, Brazil, Friday night.
ALSO READ: Taylor Swift's dead fan's body can't be retrieved?
At the concert, there were many fans who were struggling to breathe as well.
One even passed away due to cardiac arrest as a result of the heatwave at the event.
It is pertinent to mention that none of the attendees were even allowed to carry water bottles inside the premises during the set.
In light of that, seeing even the Evermore hitmaker struggle, many fans started to grow concerned.
Watch the Video Below:
Shortly after this video was shared, other swifties started flocking to the comment section and expressed their concerns.
ALSO READ: Taylor Swift, Travis Kelce romance becomes bigger than Super Bowl?
One wrote, "OMG… this breaks my heart in so many levels. She's so professional but watching her like this, my best wishes go to her. I'm also thinking about fans that had to endure those crazies temperatures… take care people and stay healthy!"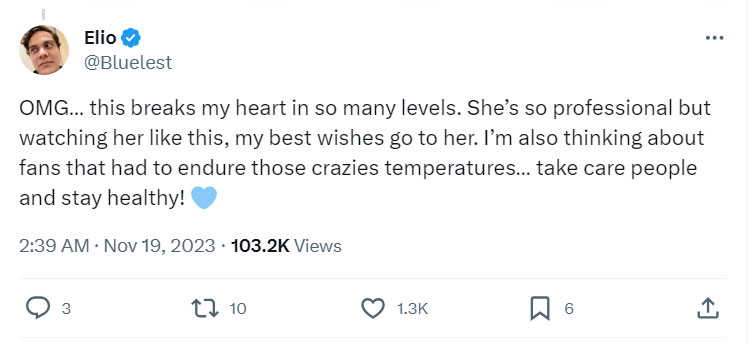 Where as others were just shell shocked at the whole thing.
Some even pointed out how shocking it is for Swift to be breathing hard when she is in "great physical shape".
According to that fan, "She is only 33 and in incredible physical shape. That she was struggling that much is really scary."
Another hypothesized the possible reason behind this all and admitted, "I was thinking that it had to be so hot for her as well. The stage lighting and dancing, she was soaked last night. I'm glad she postponed.