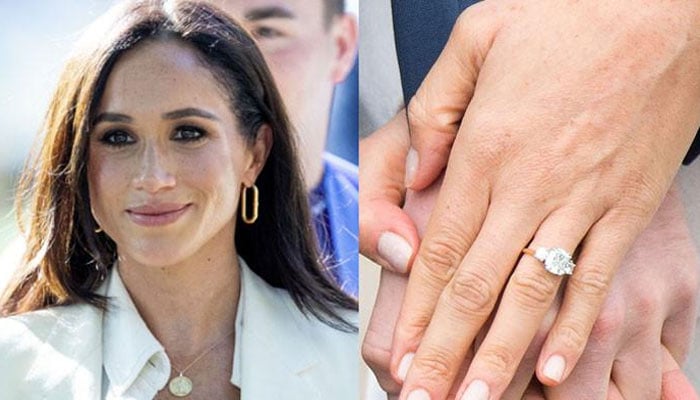 Meghan Markle has not been seen with her engagement ring since May 2023, prompting many theories, including one that suggests the Duchess may have lost the stone previously owned by Princess Diana.

However, a prominent style expert has suggested that Meghan, the Duchess of Sussex has sent her engagement ring for a makeover, according to GB News.

Anya Walsh, a distinguished jewelry expert, pointed out that Meghan has previously said she wanted to "update" her engagement ring in 2019, following the birth of her son, Prince Archie.
ALSO READ: Prince William calls for probe into Meghan Markle missing ring: 'It's his mother's legacy'
"The initial design featured a diamond trilogy on a classic yellow gold band," explained Walsh. "She later refined it with a more delicate diamond-set band."
"Similar to many women opting for slender designs, they even redesign their jewelry for a modern look," the expert added.
Offering her perspective on Meghan's decision to set aside her ring, Walsh speculated another "update" might be in progress.
"Perhaps Meghan Markle is considering a more abstract design," suggested Walsh. "Maintaining the same three diamonds but rearranging them into a cluster could create a more intriguing pattern, a trend observed among other celebrities."