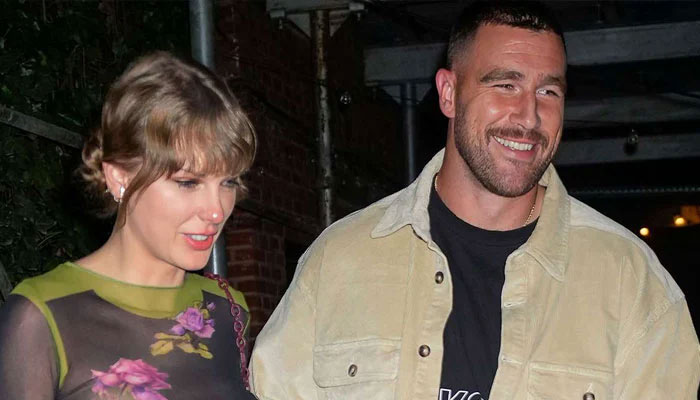 Travis Kelce, has finally opened up about the unexpected story of how he and pop star Taylor Swift started dating.

In an interview with WSJ. Magazine, the NFL star disclosed that it wasn't a friendship bracelet or a grand romantic gesture that captured Swift's attention.
Instead, Kelce admitted that he had someone in the Anti-Hero hitmaker's inner circle playing the role of cupid.
"There were definitely people she knew that knew who I was, in her corner [who said]: 'Yo! Did you know he was coming?' I had somebody playing Cupid," Kelce shared.
ALSO READ: Gigi Hadid dismisses rumours she dislikes Taylor Swift beau Travis Kelce
Although Kelce wasn't initially aware of the matchmaker's identity, his fortunes changed when he received a surprising text on his phone from Taylor Swift, who had reached out, expressing her interest.
The cupid, whose identity remains undisclosed, later revealed the behind-the-scenes details to Kelce. "[The Cupid] told me exactly what was going on and how I got lucky enough to get [Swift] to reach out," he recalled.
The Kansas City Chiefs star also revealed that some members of Swift's family unintentionally played a role in their budding romance.
"She'll probably hate me for saying this, but … when she came to Arrowhead [Stadium], they gave her the big locker room as a dressing room, and her little cousins were taking pictures … in front of my locker," Kelce revealed.
Addressing speculation about their first date being the Kansas City Chiefs game in September, Kelce clarified that they had already shared a dinner before the public appearance in the suite.
"When I met her in New York, we had already kind of been talking, so I knew we could have a nice dinner and, like, a conversation, and what goes from there will go from there," Kelce explained.