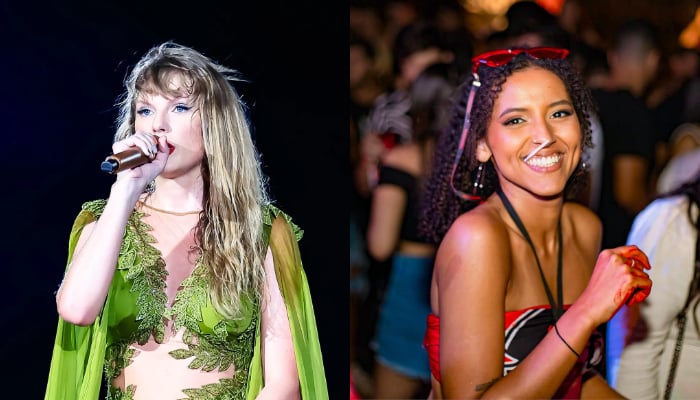 Fans at Taylor Swift's concert in Brazil provided insight into the disorganized conditions that left one fan, named Ana Clara Benevides, 23, dead from an apparent heat stroke. 
Temperatures at the outdoor Estádio Olímpico Nilton Santos stadium in Rio de Janeiro exceeded 100 degrees.
ALSO READ: Taylor Swift's Brazil tour struck with tragedy: 'I feel this loss deeply'
Fans camped out for hours in the heat to get good spots. Inside, some chose not to drink water to avoid leaving their positions. One fan said people around him were struggling in the standing-only section.
Chaotic scenes ensued as fans pleaded for water. Swift threw bottles to them from the stage and urged security to help those in distress, noting the extreme heat.
"Do you see that? Sorry It's just it's very hot. So, if someone says they need water when it's this hot, they really need it."
The Karma hitmaker even tried to calm the situation, saying, "We don't need to chant, it's totally fine. We just need to get water to them. Does anyone here have water?"
ALSO READ: WATCH: Tragic incident as Taylor Swift fan dies of cardiac arrest during her Brazil concert
One fan who attended believed the heat inside felt like 140 degrees. He said the deceased fan likely passed out from heat, saying, "This is not Taylor's fault. She told staff to give everyone free water, and they barely did that - it wasn't enough, it wasn't often, I was dying."
"I think I was almost passing out, like imagine that girl... she was just there to have a good time," he added.