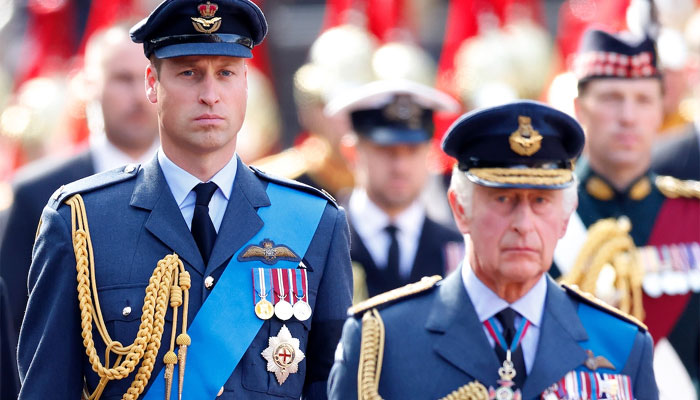 Britain's King Charles has seemingly accepted his elder son Prince William's sweet advice to spend more time with his grandchildren.

According to a report by GB News, a royal insider has claimed that the monarch, who celebrated his 75th birthday on Wednesday, is spending "much more time" with Kate Middleton and Prince William's children-- Prince George, Princess Charlotte and Prince Louis.
Also Read: King Charles true feelings for Archie, Lilibet disclosed as Prince Harry 'disappoints' monarch
The source told the publication, "Charles wants to spend more time with his grandchildren. There's so much love there."
The insider continued, "Before, they were miles away from the Waleses but geographically they are now much closer so he can spend more time with them, and he's very glad [of it]."
Read More: King Charles 'frustrated' as Prince Harry, Meghan Markle's birthday call details leaked
Back in 2018, when Prince William was asked whether his father King Charles has time to be a grandfather, he had said, "I think he does have time for it, but I would like him to have more time with the children."