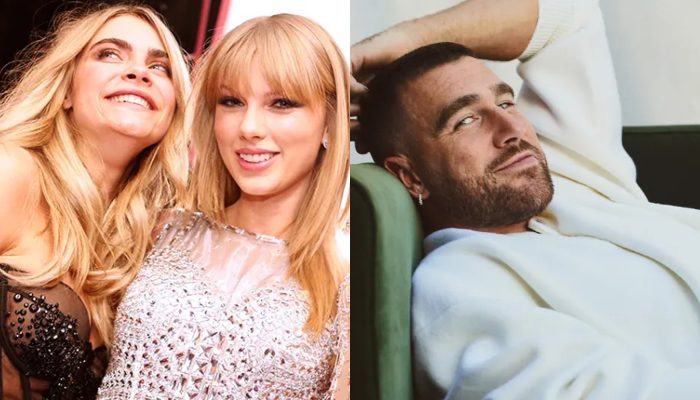 Another one of Taylor Swift's friends weighed in on her buzzing romance with Travis Kelce.
In an interview with E!News, Cara Delevingne, who is close with the 33-year-old pop star, claimed that she is "so, so happy" for her friend's new relationship.
The 31-year-old model said there's something unique about Taylor's flame with the NFL player, "There's definitely something very different about them. I'm always rooting for my girl!"
Read More: Travis Kelce to Taylor Swift: 'I'm a family guy'
Cara is not the first one from Taylor's circle to voice her opinion on the high-profile romance. 
According to the outlet, Gigi Hadid also expressed her support for the couple last week when an Instagram post implied that she didn't approve of the tight end.

The supermodel wrote in reply: "We're over the moon for our girl. Didn't the press try this last week with Selena Gomez?"
Read More: Travis Kelce draws the curtains off his romantic tale with Taylor Swift: 'I got lucky'
The Paper Towns actress' take comes after Travis admitted that it's his first time dealing with the spotlight that Taylor thrives in on a daily basis. He told Wall Street Journal magazine: "I've never dealt with it. But at the same time, I'm not running away from any of it."